Engineering is the application of science and math to solve problems. Engineering is the art of applying scientific and mathematical principles, experience, judgment, and common sense to make things that benefit community at the large. Engineers figure out how things work and find practical uses for scientific discoveries. Scientists and inventors often get the credit for innovations that advance the human condition, but it is engineers who are instrumental in making those innovations available to the world.
Engineers design bridges and important medical equipment as well as processes for cleaning up toxic spills and systems for mass transit. Engineering is the process of producing a technical product or system to meet a specific need. In one-word engineering is everything around us. Engineers design, evaluate, develop, test, modify, install, inspect and maintain a wide variety of products and systems. They also recommend and specify materials and processes, supervise manufacturing and construction, conduct failure analysis, provide consulting services and teach engineering courses in colleges and universities.
Hence, it's very important to be an engineer with a special skill and to develop those skills one needs to choose the right college.
To tell you about a right college Yamuna Institute of Engineering and Technology (YIET) is the Best Private Engineering College in the Twin-City of Yamuna Nagar & Jagadhri. Yamuna Institute of Engineering & Technology is an institute approved by AICTE and affiliated to Kurukshetra University, Kurukshetra, which has to its credit some great achievements made possible by a strong management with a global vision and have ever focused on academic excellence. This is the place where teaching is instilled in minds as a highest thought of understanding.
YIET is an institute where students are made 'Placement Ready' to face challenges of the growing world and developing India. Campus interviews are a regular feature here all through the year, where over 100 top companies like IBM, Hero Honda, HCL, Samsung, Genpact, Dell, Honewell, Tech Mahindra, Damson, Luminous, Bajaj, Apollo tyres, Policy bazaar, TCS, Airtel, Indiabulls, Cybertron, Wipro, L&T, Microtek, and Interglobe visit to pick up the best of candidates.
The institute enjoys an advantage of being situated right on the brink of the National Highway No. 344 so ideally that it takes a convenient time of 50-60 minutes from Ambala Cantonment and 20-30 minutes from Jagadhri and Yamuna Nagar.  YIET has most eco-friendly green lush campus which is spread across 30 acres with lot of green ery. This adds life to the world beating infrastructure, for which this place is again popularly known. 
Yamuna Institute of Engineering and Technology (YIET) is the Best Engineering College with smartly equipped air-conditioned class rooms, computer labs with 800 computers, and workshops fully loaded with latest equipment's and supported by ultra-modern methodology. Since the students from all over India and some of the neighboring countries come here to seek education, the hostels for boys and girls are built and furnished with wonderful amenities keeping in sight the possibilities of extending horizons to much greater distances than what it is today.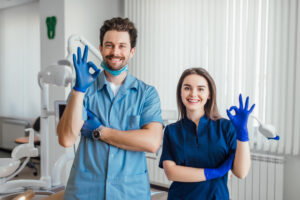 Blog
If you've ever visited a dentist, you've probably wondered how they have managed to become one. Being a dentist is not an easy task, it